The festival of new Tatar culture "Tatcultfest"
Kazan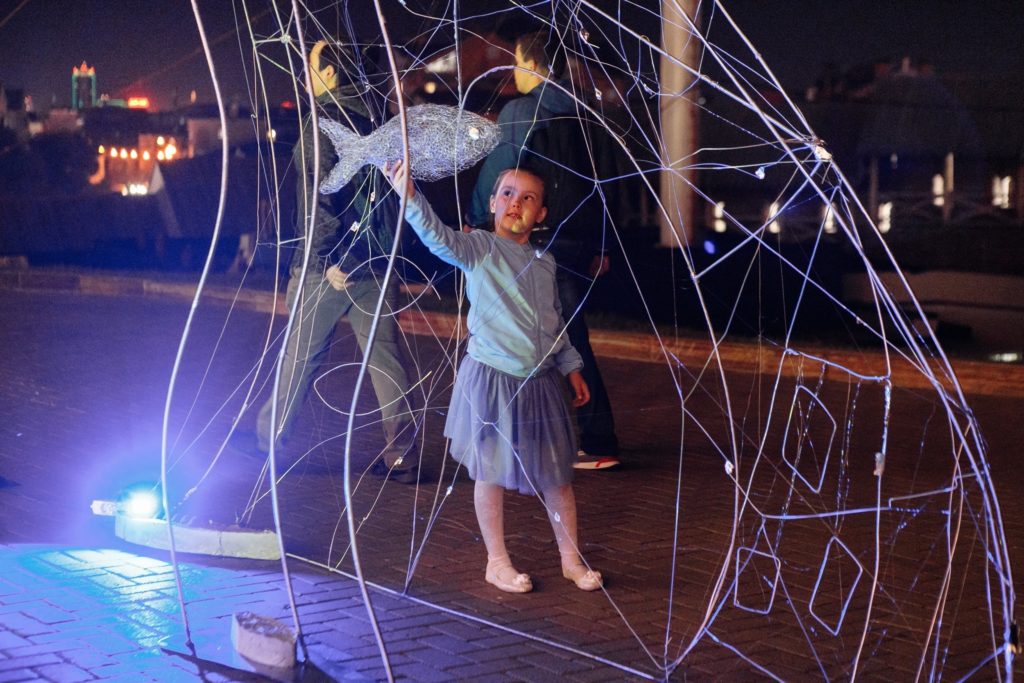 We are honored to declare that the festival of new Tatar culture Tatcultfest was held in the Kazan Kremlin during the Day of Kazan city celebrations.
The festival itself is a kind of a presentation of creative people of Kazan city, united under the definitions of "new Tatar culture". The main aim of the festival is a demonstration of samples of Tatar art, transformed under the world influence.
The Tatcultfest project has a multicultural format. It means that during the music festivals, several platforms are presented, beginning from rock and finishing with folk music. At the same time there are theatre and literature zones. The festival was attended by over 30 bands playing different genres of music.
Apple of the festival's eye was the choreographic stage, where dance master classes took place by the performance of «Architecture makes you dance» and the audio-plastic interactive performance «Dance Club». One of the challenging performances were «dance» where 8 dancers and 8 musicians improvised, interacting with each other in random combinations, which were determined by the audience by pressing a button near the stage.
Particular attention was paid to the art objects from 10 eminent artists; each art object was associated with a specific event that took place on the territory of Kazan city over the past 100 years.
The festival also held different activity zones as:
– Food courts, with the presentation of national dishes, using creative ideas and adapted to modern gastronomic culture;
– Entertainment areas for children with role-playing games using Tatar folklore and based on folk tales;
– Recreation areas with the organization of master classes, animation and various features;
– Exhibition galleries of contemporary art.