Cultures Meet Concert-Kirsehir (Helebis Nights) and Sanliurfa (Sira Nights)
Kirsehir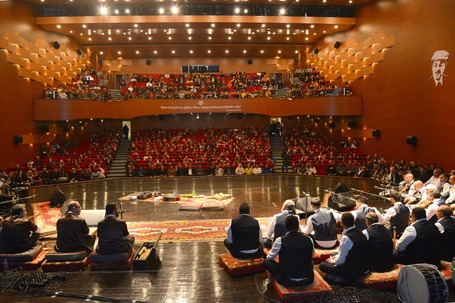 The most beautiful reflection of Kırşehir's saz, song, composition, poetry and conversation world is Helebis Nights.
As Kırşehir Municipality, we strive to keep Helebis Nights alive and pass them on to our future generations.In order to continue this tradition, we invited local artists from Şanlıurfa, another city in our country, which is very strong like Kırşehir in terms of music. We organized a joint concert by combining their tradition called Sira Nights, which is the most beautiful reflection of the realm of saz, word and conversation, and our own tradition, Helebis Nights.
Helebis night is a tradition in Kırşehir and Sira night is a tradition in Şanlıurfa. Objectives 4 and 5 in particular were met with this event (4-expanding opportunities for creativity and innovation for creatives and professionals in the cultural sector; 5-improving access and participation in cultural life, as well as the enjoyment of cultural goods and services, for marginalized or vulnerable people).