Abbey Road at Fifty
Liverpool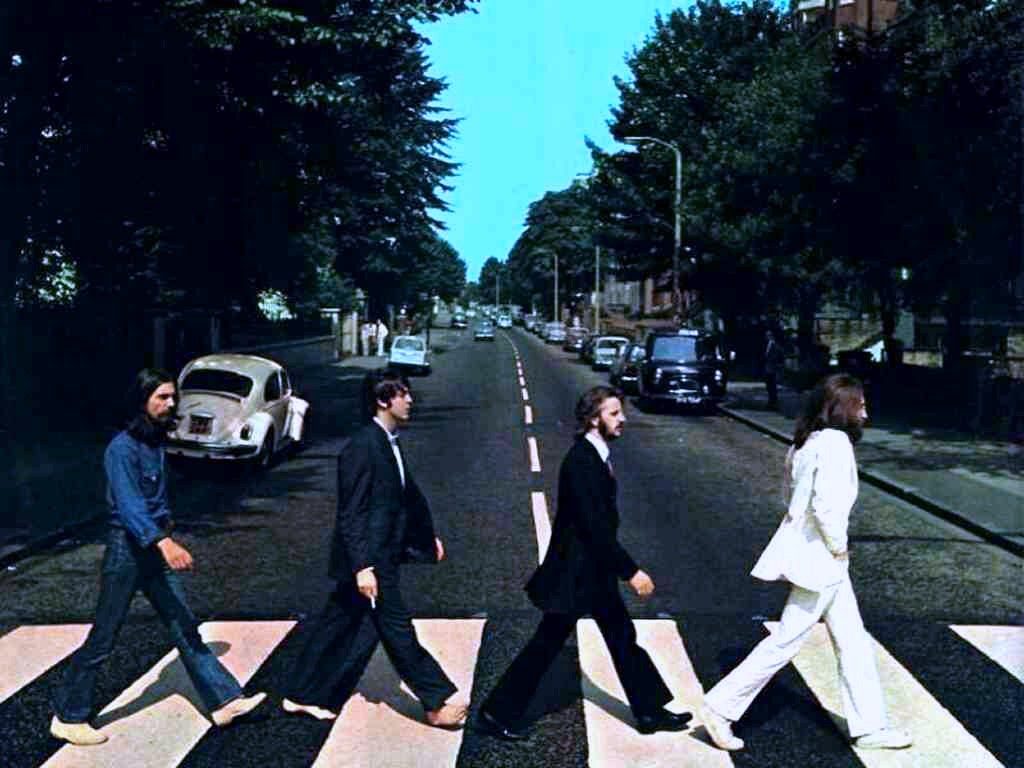 Here comes the sun…as the sun set on The Beatles final album, our Head of UNESCO City of Music takes a look back at the iconic Abbey Road album by The Beatles 50 years on.
I was born a month after The Beatles released their first album. But even though I grew up in Liverpool and they were the biggest band in the world they didn't really play any part in my life or musical education until I was in my 20's. As far as I can remember there were never any Beatles records in our house and I don't think I was really aware of the band until I saw Hard Days Night and Help on the tele.
My first big music passion was punk and The Beatles were written off as old and boring (as was pretty much any music that wasn't punk) and I really wasn't interested in anything Beatles related. You'll have to forgive me — I was young, passionate about this new amazing music, and obviously also a bit stupid.
Fortunately this blinkered approach didn't last too long and I largely grew out of being a bit of an idiot and began to realise what an amazing musical legacy The Beatles had left for me and everyone else to enjoy. I'm kind of embarrassed to admit it was an old girlfriend from Manchester who actually prompted me into building up my Beatles collection. I was getting loads of free records because I was writing for the NME at the time and my then girlfriend suggested I sell the ones I didn't want and use the money to buy Beatles albums. So in that way I quickly got all their albums and realised what I'd been missing out on for all those years. I fell in love in particular with Revolver and Rubber Soul and I'd still opt for Revolver as my favourite but Abbey Road is right up there too.
What makes it so special? Well along with every other Beatles album it is first and foremost an unbelievably strong collection of songs. Because they are such a cultural phenomenon I think we sometimes forget that they did the most important thing in music better than anyone before or since — they wrote songs that are almost uniformly brilliant and timeless. For me the two standout tracks on Abbey Road are Something and –Here Comes The Sun, both written by George who has always been my favourite Beatle.
There's lots of memorable things about the album. For starters it is probably the most famous album cover ever, with the actual crossing now given Grade 11 listed status because of its cultural importance. But much more significantly than that, it signalled the beginning of the end for the group and it is the last time they recorded an album together (although Let It Be was actually released in the following year). The remastered versions of the album are of staggering quality but even the original version sounds stunning because the group and their producer were masters of studio recording and on this occasion they were let loose for the first time with a solid state mixing desk and an eight track tape machine.
But what I think sets this and the other Beatles albums apart, as well as their exceptional song writing, is their continuing desire to innovate. I was lucky enough to see Paul McCartney do a Q and A at LIPA once and he talked about how they never wanted to do the same thing twice, even to the point that they would always try to get a different drum sound for Ringo. This was a group of musicians who never lost their curiosity or their ambition. Innovation was just something they seemed to do naturally.
Just look at their very short recording career with the first LP released in May 1963 and their final record released seven years later. Listen to them in order and you can hear the huge developments along the way. The obvious question is how did they produce 12 albums of shear brilliance in such a short time? I don't there's any real answer other than they did it because they could and we are the lucky beneficiaries.
I'll finish with Kevin Mc's Thought for the Day. First off, get out your old copy of Abbey Road and rejoice in its brilliance (although I'll let you skip over 'Maxwell's Silver Hammer' because I always do). Then treat yourself and celebrate the real legacy of The Beatles. Find some new music from a Liverpool group and give it a listen. There's a load of great bands/producers out there at the moment who are in some ways following the lead of The Beatles. I don't mean they are copying them or trying to emulate their sound in any way. What I mean is that you should listen to those groups or individuals, some with guitars some with laptops, who are trying out new things, playing with technology, or who are simply daring to innovate. There's a whole new wave of great Liverpool music out there waiting for you. Give it a try.
Kev McManus, Head of UNESCO City of Music, Culture Liverpool